N.C.A.R.C. Field Day Operations
The club WILL have a Field Day gathering this year.
Can we be # 1 in our Class in 2023 - THREE YEARS IN A ROW ??
North Coast A.R.C. 5-A Battery: U.S.A. & Canada ** 2021 #1, 2022 #1 **
- - - - - - - - - - - - -
Additional Operators Welcomed

FIELD DAY IS
( 1 ) A competitive event where Amateur Radio operators set up radio
equipment in the field, to compete with other radio operators across the
nation, scoring points for contacts.
( 2 ) An event to test the readiness and stamina of Amateur Radio Emergency
Communications.
( 3 ) A chance to meet new friends and test the limits of your favorite hobby.
Visit the North Coast Amateur Radio Club and participate in Field Day. You do not
have to be a licensed Operator to participate. Amateur Radio operators will be
there to demonstrate equipment and show you how it is used. They will try to
answer your questions. There is no age limit with Amateur Radio, so bring your
entire family. (No charge for admission)

Field Day is always heald on the 4th Full Weekend of the Month of June.

This Year ( 2023 ) Field Day will be held on Saturday - June 24 and Sunday - June 25.

LOCATION OF THE N.C.A.R.C. "FIELD DAY" SITE:

FIELD-DAY OPERATION WILL BE AT THIS SITE FOR 2023.
At Fred's Tree Farm, 5631 Mack Drive, Valley City, Ohio 44280.
(Off of Pauline Dr., off of Grafton Rd. west of U.S. Rt 42).
The Maps below, the 42 shown is Grafton Road.
The 42 is a County Road Number (Not State Route 42).
NCARC needs your support !










DATES OF OPERATION:
Saturday June 24 Saturday and Sunday June 25, 2023
Saturday 24, at 2:00 PM - Field Day operations begin.
Sunday 25, at 2:00 PM - Field Day operations end.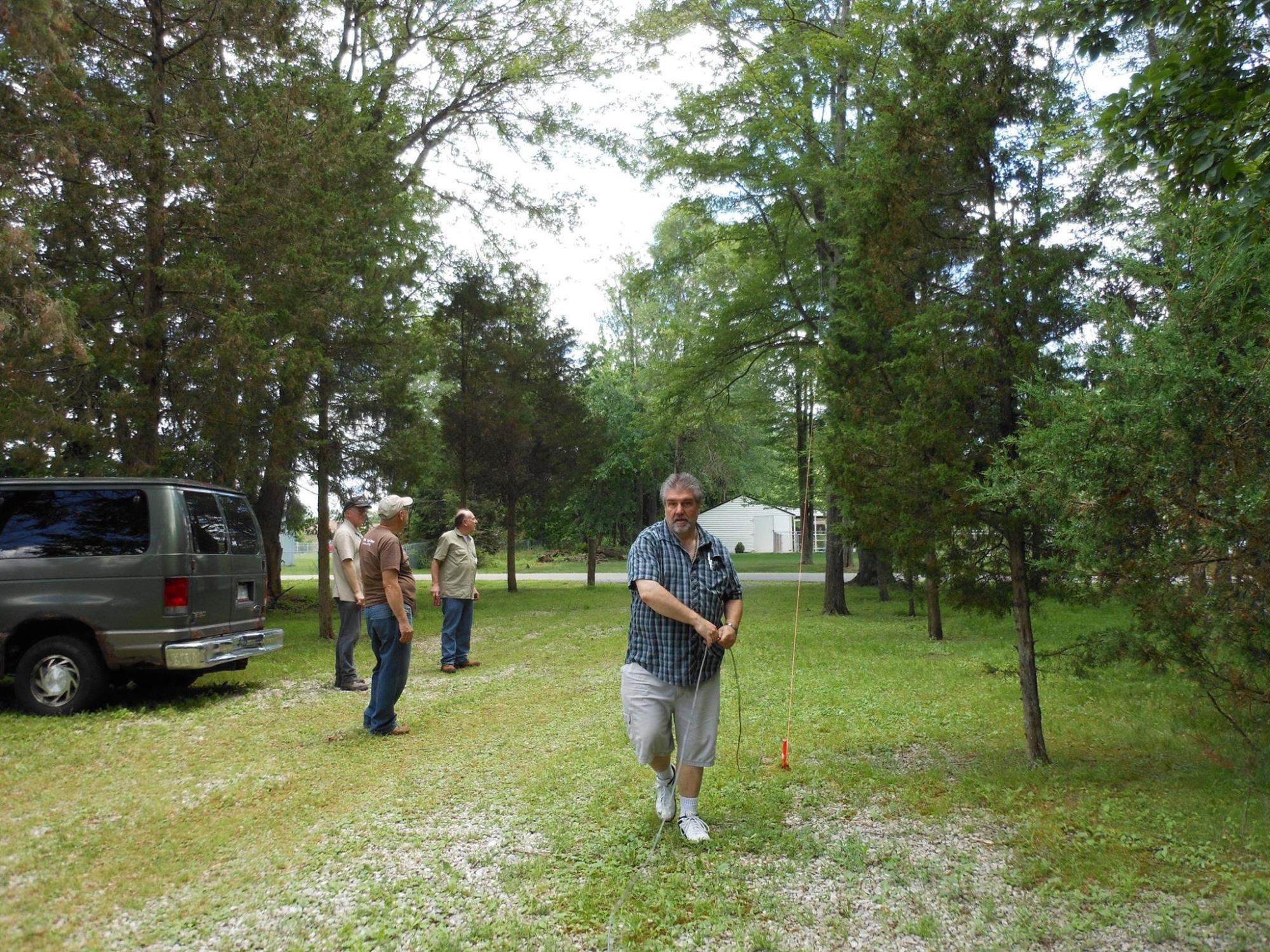 Some Photos from the 2017 NCARC Field Day

If you are looking for the instructions for the "Double Bazooka Antenna"
here is a Link to a "PDF" with all of the information: DBAntenna
Thanks to Hank - WB8RNI (SK) for providing the information.


The 2018 North Coast Amateur Radio Club Field Day STATS submitted to the ARRL

Call Used: N8NC GOTA Station Call: (none) ARRL/RAC Section: OH Class: 5A
Participants: 25 Club/Group Name: North Coast Amateur Radio Club
Power Source(s): Battery
Power Multiplier: 5X
Bonus Points:
100% Emergency power 500
Media Publicity 100
Public Location 100
Submitted via the Web 50
Total Bonus Points 750
Score Summary:
CW Digital Phone Total
Total QSOs 0 0 296
Total Points 0 0 296 296 Claimed Score = 1,480
Submitted by:
RICHARD G. WELLS, K8SCI
RICHARD WELLS
PO BOX 271
BRUNSWICK, OH 44212-0271
E-mail: k8sci@noard

Band/Mode QSO Breakdown:

CW Digital Phone
QSOs Pwr(W) QSOs Pwr(W) QSOs Pwr(W)
160m
80m 49 5
40m 189 5
20m 6 5
15m 38 5
10m 14 5
6m
2m
1.25
Other
Satellite
GOTA
TOTAL 0 0 296

Supporting documentation for Bonus Points will be sent via e-mail.
Total Points of 1.480 plus BONUS Points of 750 = 2,230 Points

5A Battery, Ohio, 2,230 Points

How much more can we inprove on this, this year ?? What can you do to help ??