The Club is looking for Amateurs who would like to "get involved" in helping
make NCARC one of the best Clubs in the Area. If you think that you can help
with that goal, please come to a NCARC Meeting and make that known.

Thank You for taking a look at the
North Coast Amateur Radio Club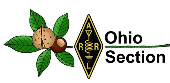 The Image above is an ACTIVE LINK. After you access it, look for the PLAY BUTTON.

Amateur Radio Newsline Report #2131 Friday, August 31, 2018

Listen to: ARRL PRESIDENT SPEAKS AT WEST VIRGINIA CONVENTION

And then PLEASE "Get Involved". Help "REBRAND" the Amateur Radio Hobby.